What is it?
MINIMAL Glass® is an innovative new LOW VISUAL IMPACT window seal designed by Profil Plastic to facilitate the work of window and door fitters and meet the latest aesthetic trends for maximised window enhancement: all-glass effect.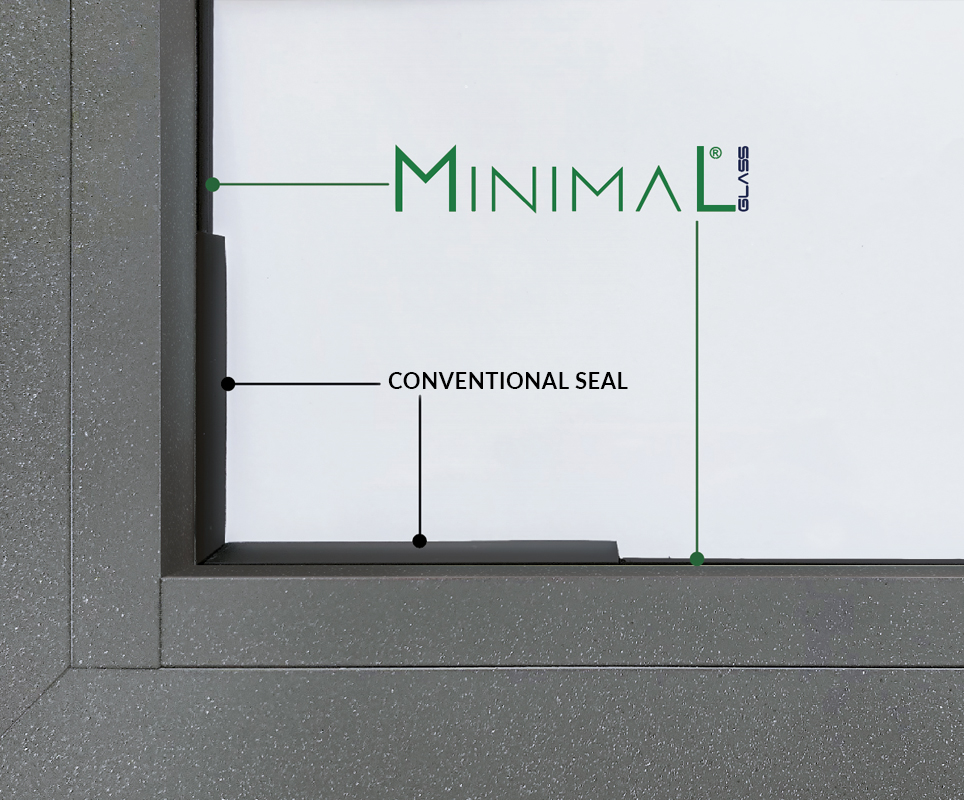 Why?
MINIMAL Glass®, designed and made thanks to our experience in manufacturing seals for the windows and doors sector, is ideal for creating the kinds features consumers are looking for: understated geometric lines, clean and sharp shapes, maximum glazing and increased light, along with a perfect seal and insulation.
With its sleek, minimal design, MINIMAL Glass® helps enhance the aesthetic qualities of window.
Easy to apply and maximum seal performance.